The Inn Above Tide is now open for leisure and vacation travelers, and Sausalito's restaurants are offering both outdoor and indoor dining. Book online or telephone reservations at 800.893.8433. Click here for our Travel Update.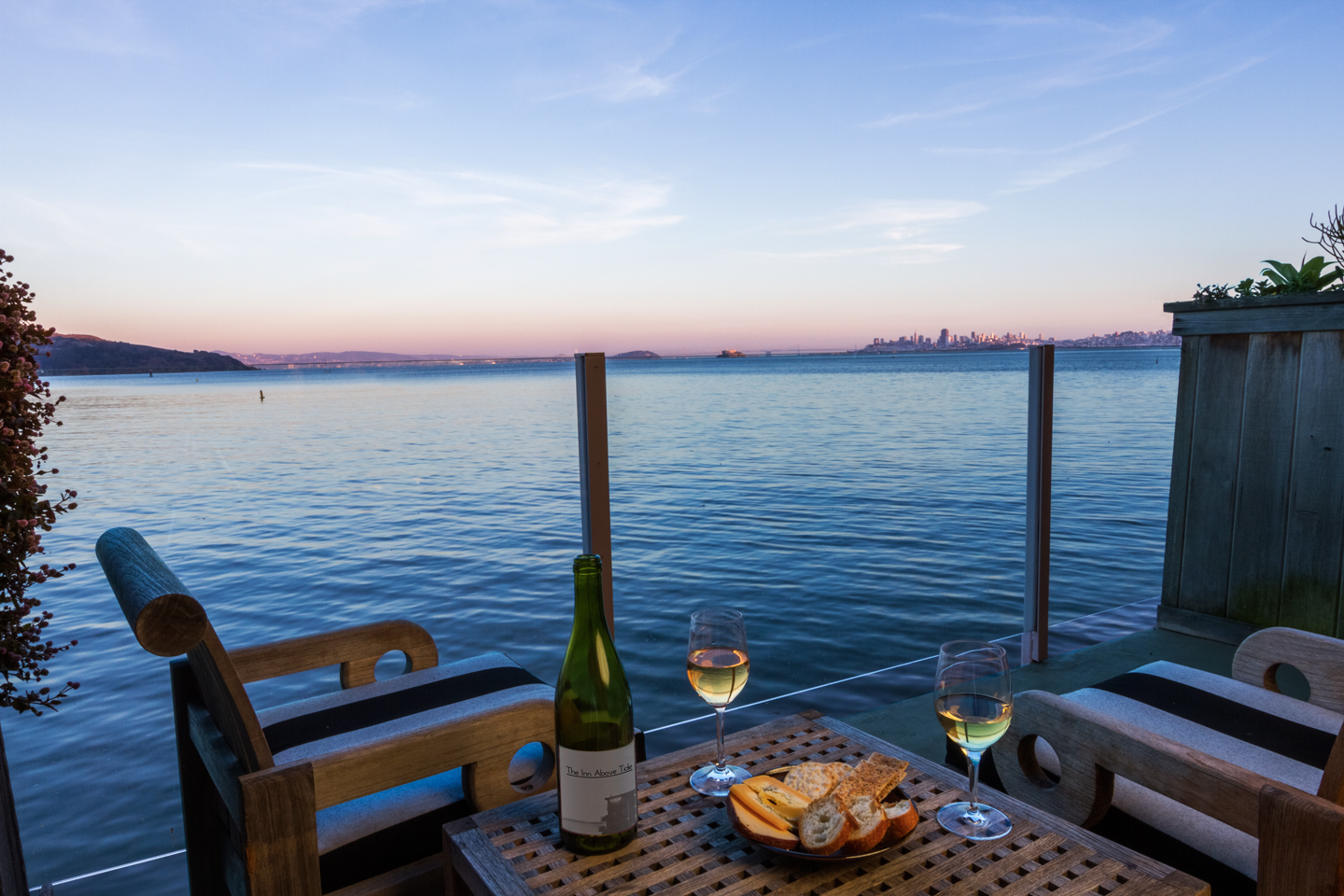 FOOD & DRINK
All accommodations include a locally-sourced and generous expanded continental breakfast served buffet-style in the Drawing Room or delivered directly to the guestroom each morning from 7:00am-10:00am, 24-hour complimentary coffee and tea service, and a wine and cheese reception served each evening from 5:00pm-7:00pm. Each guestroom has an artfully curated honor bar with a selection of beverages as well as sweet and savory snacks available for purchase.
There are a host of dining options both within walking distance or a short drive away from The Inn Above Tide.